Applied Genomics for Longevity

What is Applied Genomics for Longevity?
Applied Genomics for Longevity lays out an overall lifestyle and health plan for a more invigorating later life or longer "healthspan." With genomic technology at our fingertips and a solid medical understanding of your body's terrain, we customize an action plan to optimize and accommodate your personal physiological and genomic strengths and weaknesses.
Is Applied Genomics for Longevity for me?
Applied Genomics for Longevity is meant for an adult, typically aged 40-75, who feels generally well, but desires to improve their health over the next 20-30 years, wants to avoid a slow decline and frailty, and is willing to make the time and investment in their health. The ideal patient is already attuned to their diet and exercise regimens, and interested in mitigating health challenges that could emerge later.

"Improved longevity is, at once, among the most remarkable achievements in all of human history and one of our greatest challenges."
—World Health Organization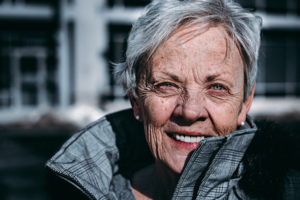 "Improved longevity is, at once, among the most remarkable achievements in all of human history and one of our greatest challenges."
—World Health Organization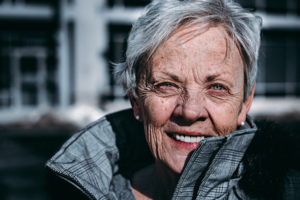 Genomics and Aging
As we age, the cells and organs in our body gradually function less efficiently, leaving us vulnerable to many health problems, most commonly cardiovascular disease, stroke, cancer, neurodegenerative diseases, metabolic dysfunction (complications of malfunction in glucose and insulin signaling), and bone and muscle loss. If we can improve our biological "age" we can delay or defer many diseases. Each of us has a personal health journey, with strengths and weaknesses built in from our genetics, our early life exposures, and the imprinting (epigenetics) on our gene expression, that comes from simply being alive. The Applied Genomics Consult looks at over 600 different genetic variants, or "spelling" of specific genes, so we can design a personalized plan focused on lifestyle change, dietary modification, exercise prescription, and supplements that support a healthy future. The variants we are analyzing are all well-studied and actionable, and workarounds are provided for each one.
Applied Genomics for Longevity, More Than a DNA Kit
Unlike many direct-to-consumer DNA kits, which explicitly state they are not to be used for diagnosis or treatment, IntellexxDNA is a medical-level genomics lab. And unlike online DNA kits which report the same templated information to everyone with a certain variant, our medical advice is blended with your medical history, labs, and goals, and specifically addressed to you as a whole person.
Are there additional costs?
Your genomic labs are included in the initial Longevity Medical Consultation fee but we also require a panel of blood tests, ordered through Labcorp (or Quest Labs). This could be an additional cost unless your insurance covers it. We can't guarantee that your insurance won't require lab deductibles or cover everything. In an effort to minimize your out-of-pocket cost, you are welcome to bring us lab results taken within the year, and we can order only what's missing.
What if I need more assistance?
Additional medical and coaching follow-up is available as needed. We anticipate that some of our patients will want referrals to other providers such as a trainer, nutritionist, pilates coach, neurofeedback, Sleep Medicine consultation, or other service. We will facilitate connecting you to those providers.
What Longevity Medicine is not
Longevity medicine is not about immortality or living until age 200. Rather, Longevity Medicine is about developing a health action plan that supports "disease avoidance" or "disease delay," to create a later life that is full of mental acuity and physical energy and is as productive and deeply rewarding as possible.